Education as national and global instrument of governance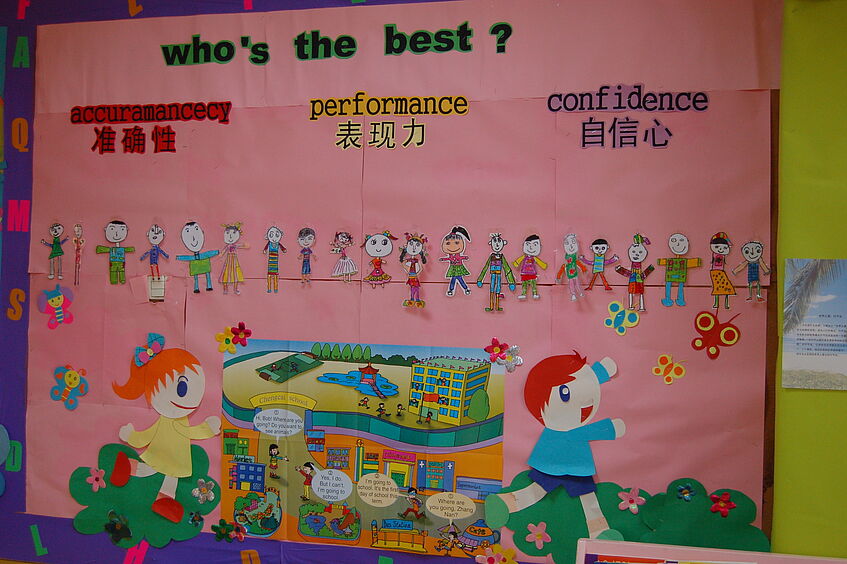 Contact: Cristina Alarcón López and Barbara Schulte

Both at present and historically, education has been used as a tool of governance at local, national, and global levels. Our research is interested in the utilization of assessment studies/rankings and globally effective testing regimes, as well as in the interaction of educational policy and educational/pedagogical practices.

This includes e.g.
(i) vocational education as an educational-cum-political instrument of governing and disciplining, against the background of a massive educational expansion and the perceived threat of societal destabilization;
(ii) non-government educational associations as parts of a state corporatist governance model;
(iii) processes of de-/re-regulation and privatization of education;
(iv) educational policy implementation as the local re-enactment of macropolitical narratives;
(v) the Programme for International Student Assessment (PISA) as a global tool of educational governance, and its entanglement with national political agendas.

Ongoing projects:
Postdoc project (Alarcón Lopez) on the globalization of the Scholastic Aptitude Test (SAT).

Selected publications:
Alarcón, C. (2015). Governing by testing: circulation, psychometric knowledge, experts and the "Alliance for Progress" in Latin America during the 1960s and 1970s. European Education, 47(3), 199–214.

Larsen, J. E., Thue, F. W., & Schulte, B. (Eds.). (2022). Schoolteachers and the Nordic model: Comparative and historical perspectives. Routledge.

Schulte, B. (2012a). Joining Forces to Save the Nation: Corporate educational governance in Republican China. In J. Y. J. Hsu & R. Hasmath (Eds.), The Chinese corporatist state: Adaption, survival and resistance (pp. 10–28). Routledge.

Schulte, B. (2012b). World culture with Chinese characteristics: When global models go native. Comparative Education, 48(4), 473–486.

Schulte, B. (2013a). Europe refracted: Western education in China. European Education, 44(4), 67–87.

Schulte, B. (2013b). Unwelcome stranger to the system: Vocational education in early twentieth-century China. Comparative Education, 49(2), 226–241.

Schulte, B. (2017a). China. In Silke Trumpa, Doris Wittek, & Anne Sliwka (Eds.), Die Bildungssysteme der erfolgreichsten PISA-Länder: China, Finnland, Japan, Kanada und Korea [The educational systems of the most successful PISA countries: China, Finland, Japan, Canada and South Korea] (pp. 21–49). Waxmann.

Schulte, B. (2017b). Hochschulen Chinas. Zwischen Traditionen und Reformen im Kontext der globalen Wissensökonomie [Universities in China. Between Tradition and Reform in the Context of the Global Knowledge Economy]. In Joachim Freimuth & Monika Schädler (Eds.), Innovationskompetenz in der chinesischen Industrie und die globale Wissensökonomie [Innovation Skills in Chinese Industry and the Global Knowledge Economy] (p. forthcoming). Springer-Gabler.

Schulte, B. (2017c). Private schools in the People's Republic of China: Development, modalities and contradictions. In T. Koinzer, R. Nikolai, & F. Waldow (Eds.), Private schools and school choice in compulsory education. Global change and national challenge (pp. 115–131). Springer.

Schulte, B. (2017d). Strategiskt lånande: John Dewey och den kinesiska utbildningen från 1919 och till i dag [Strategic borrowing: John Dewey and Chinese education, from 1919 until today]. In J. Landahl & C. Lundahl (Eds.), Bortom PISA. Internationell och jämförande pedagogik [Beyond PISA. An introduction to international and comparative education] (pp. 243–283). Natur & Kultur.

Schulte, B. (2018a). Allies and competitors: Private schools and the state in China. In G. Steiner-Khamsi & A. Draxler (Eds.), The state, business and education: Public-private partnerships revisited (pp. 68–84). Edward Elgar Publishing.

Schulte, B. (2018b). Envisioned and enacted practices: Educational policies and the 'politics of use' in schools. Journal of Curriculum Studies, 50(5), 624–637. doi.org/10.1080/00220272.2018.1502812

Schulte, B. (2019). Curse or blessing? Chinese academic responses to China's PISA performance. In Gita Steiner-Khamsi & Florian Waldow (Eds.), Understanding PISA's attractiveness: Critical analyses in comparative policy studies (pp. 177–197). Bloomsbury.

Schulte, B., & Wermke, W. (2019). Internationellt jämförande pedagogik: En introduktion [Comparative and International Education: An introduction]. Liber.