Welcome to the Department of Education
News
While at the department please follow these rules:
wear a FFP 2 mask in all interior spaces
2,5G proof is mandatory for courses and exams (vaccinated, recovered, PCR-tested)
We are still concerned about the health of everyone and therefore kindly ask you to set up an appointment via mail or phone in advance.
Most recent information on the current situation can be found on the website of the University of Vienna. Members of the university staff will also be informed by mail.
Events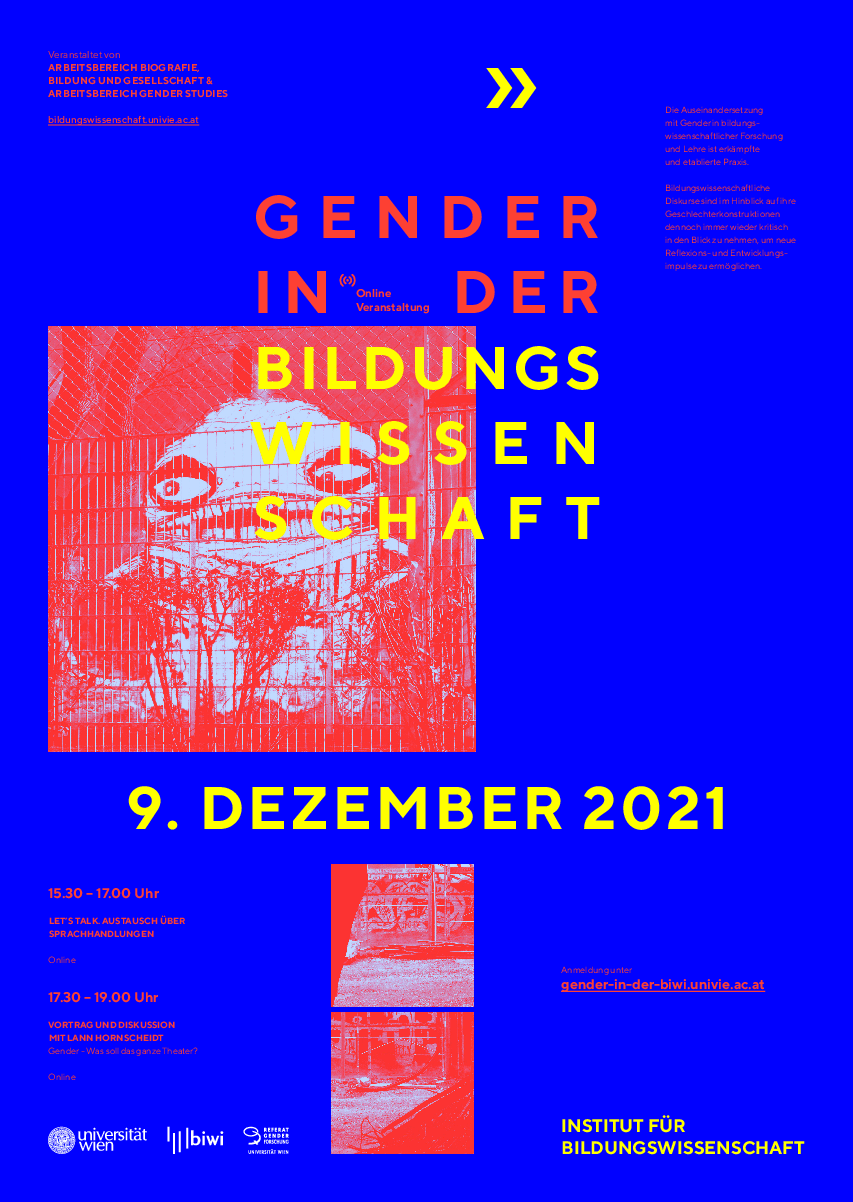 Gender in der Bildungswissenschaft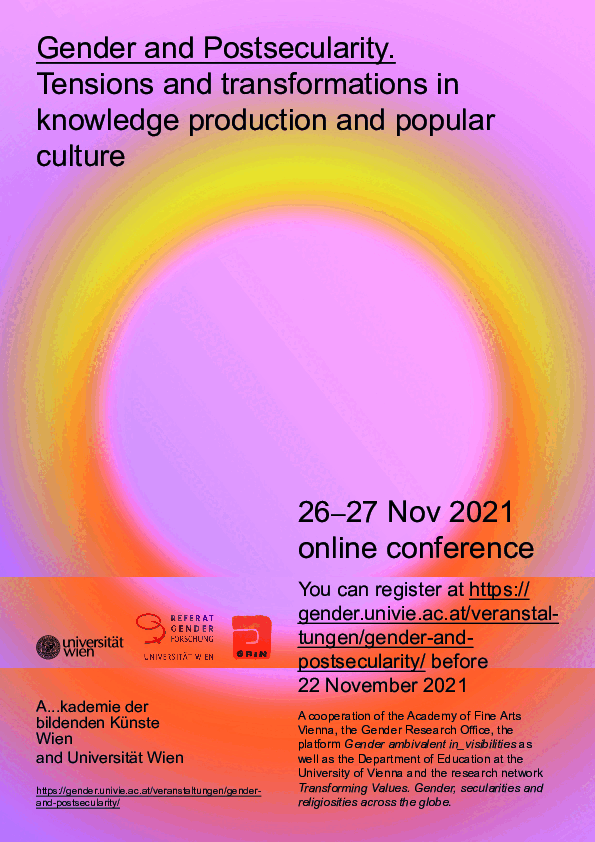 Gender and Postsecularity.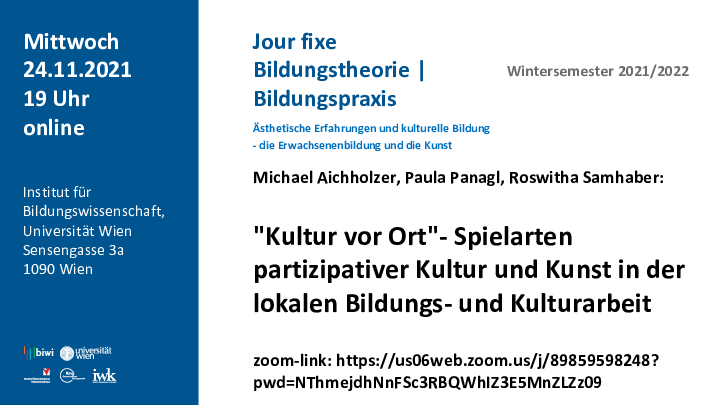 Jour Fixe Bildungstheorie| Bildungspraxis
Events
Donnerstag, 17. Februar 2022 - 09:00
Seminar, Workshop, Kurs
More events